So we've reached the end of the Tackle your TBR challenge and I'm happy to say that I've met my goal and actually read more than I planned. I read 14 books of a goal of 13. I'll admit some of them were pretty short but a books a book! Also a couple were read as part of a box set but still different books so I counted them.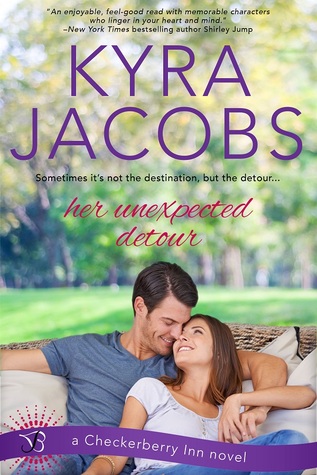 Sometimes it's not the destination, but the detour...

Kayla has the perfect strategy for a broken heart: work, work, and more work. Then a storm sends her car skidding off the road, stranding her in Mount Pleasant. Fortunately, rescue comes in the form of the incredibly handsome but gruff Brent Masterson. And he's hot enough to tempt Kayla into doing something she never thought she could do...

Brent Masterson swore he would never give into the fierce attraction that's been sizzling between him and Kayla since they first met. He has his own demons, and he won't risk his heart again. Not even for someone as gorgeous and amazing as Kayla. So...how exactly did he end up in Kayla's bed last night?

But sometimes all it takes is an ice storm to show two broken hearts the way home…
I thought it was just one night with my brother's best friend. The boy I had dreamt about since he gave me my first kiss, under the lights of the Ferris wheel.

I knew he was about to leave for a year – no chance for a future.

But our one night together would create memories for a lifetime.

Our paths crossed again, but I had lied, and he was no longer the man he once was. He was warring against demons. Against the silence that was threatening to swallow him. And I had kept a secret from him, one he would never forgive me for.

But my secret was about to be ripped open. Displayed for the world on national news. And I had only one way to repair the damage.

I had to trust the man I lied to.

The man I never got the chance to make a life with.

The only man who could save what we had created together.
When at first you don't succeed—turn to abduction.

It's all in a day's work when this Siberian tiger meets the woman he wants.

An accidental kidnapping? Check.

A forced marriage? Check.

A virgin bride? Damn. There go his plans for seduction and here comes the pressure into making her first time perfect. Because everyone knows that's the one she'll remember, forever. Gulp.

Add in a plane crash as well as hunters out to capture them and the heat is truly on.

Can this Siberian tiger meet the challenge?
Bear seeking Mate: Curves preferred

Bear shifter Shane McAllister never thought he'd use an online dating site, but right now he's desperate. He has just months to find a mate or lose his family's ranch. When one of his brothers makes some 'creative' changes to his profile, tricking a city girl into a dangerous situation, it's up to Shane to come to the rescue. When he does, he's shocked to come face to face with a curvy sweetheart who just happens to be his fated mate.

Ruby doesn't know what she's doing, flying out to to a remote town in Montana meet a man she's only seen on a dating profile. But something about Shane's gorgeous green eyes makes her want to take chances. Until her journey leads her to a remote bar, surrounded by rough men. Things seem bleak, until Shane himself comes striding into the bar, throws her over his shoulder, and carries her out. Perhaps mountain men do things different after all...

Against all odds, the two of them click instantly, and Shane is every bit as good of a lover as he is a sexy rancher. But Shane has more than one secret that he needs to tell his newfound love before they can be together, and there are more than just bears roaming in the mountains above Bear Haven...
Virgin Cowboy (Carver Ranch Series, #3)
This cowboy lands the girl of his dreams, but he's got one little secret…

Courtney Johnson, single mom and bar owner, hasn't had much luck in the dating department. That all changes one evening when Braden Carver asks her out, and she decides to take a chance with him, even though she's ten years older than him.

Braden's always felt like he lived in the shadows of his two older brothers, never really being noticed. Before he knows it, he's on the dance floor with the girl he's liked for years, calling her 'sweetheart'. Finally, life is looking up for him. However, his mother isn't pleased when she finds out he's seeing Courtney.

As their relationship heats up, one thing still lingers—Braden's a virgin. How will Courtney react when she learns of his innocence? Will it be enough to make her walk away, especially with his disapproving mother?

Content Warning: contains adult language and sexual situations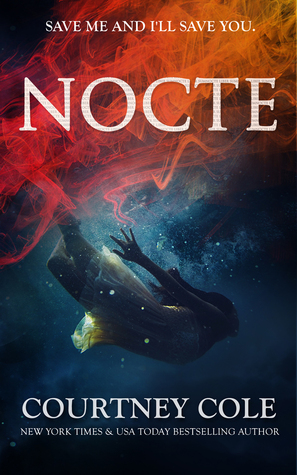 My name is Calla Price. I'm eighteen years old, and I'm one half of a whole. My other half—my twin brother, my Finn—is crazy. I love him. More than life, more than anything. And even though I'm terrified he'll suck me down with him, no one can save him but me. I'm doing all I can to stay afloat in a sea of insanity, but I'm drowning more and more each day. So I reach out for a lifeline. Dare DuBray. He's my savior and my anti-Christ. His arms are where I feel safe, where I'm afraid, where I belong, where I'm lost. He will heal me, break me, love me and hate me. He has the power to destroy me. Maybe that's ok. Because I can't seem to save Finn and love Dare without everyone getting hurt. Why? Because of a secret. A secret I'm so busy trying to figure out, that I never see it coming. You won't either.